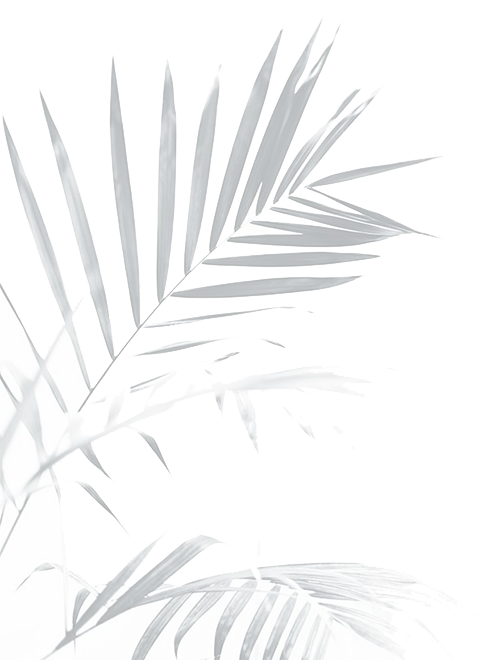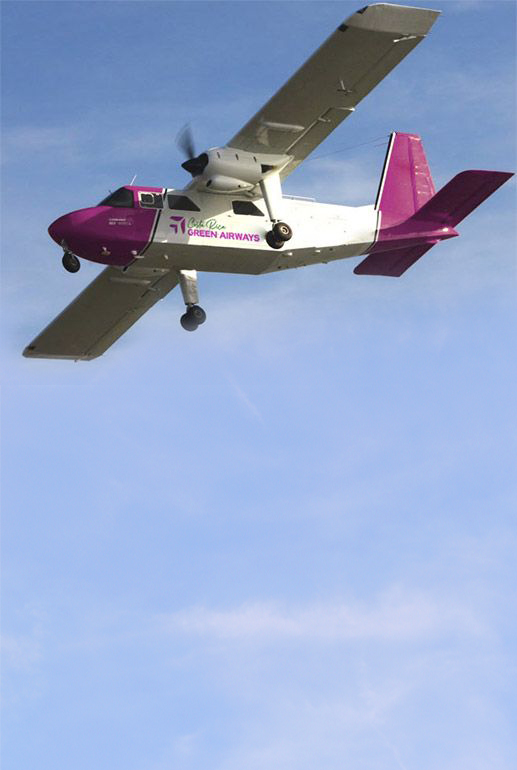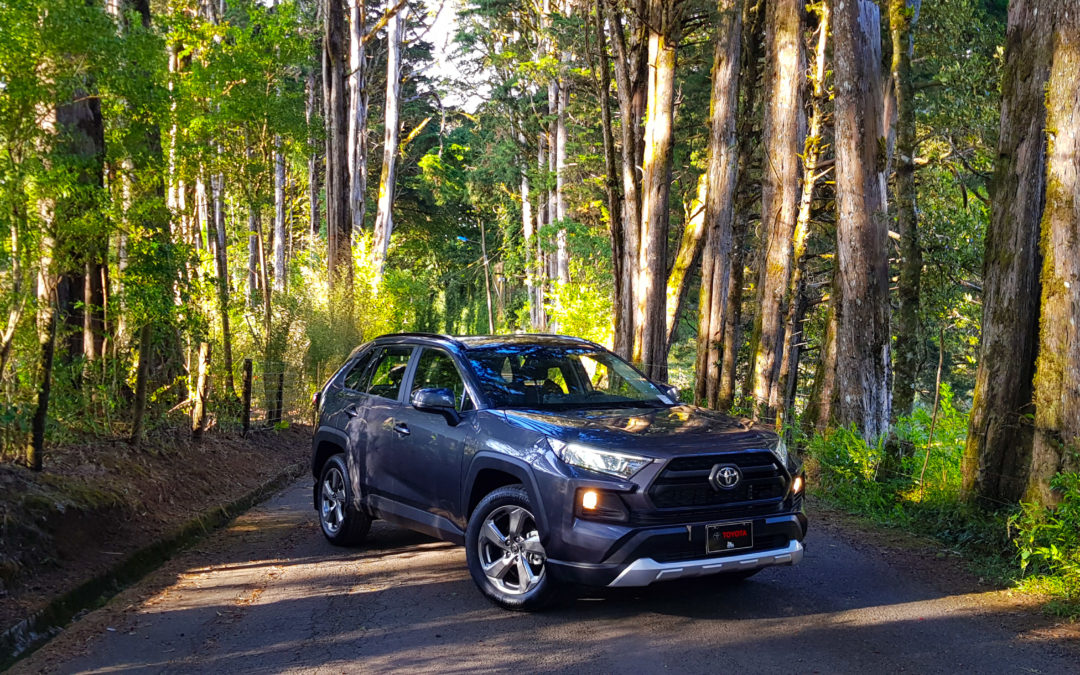 ROUGH ROADS LEADS TO HEIGHTS OF GREATNESS
How to get to Bohemia
Bohemia is located in the remote beach town of Santa Teresa. What kept this place so special is the fact that it is not the easiest place to get access to.

We have many suggestions for you and our team can assist you through the whole process.

There are two international airports in Costa Rica. Juan Santamaría Airport (SJO) in Alajuela, is located near San José and Daniel Oduber Airport (LIR) in Liberia,
In both cases You can come to Santa Teresa either By renting a Car, by public transportation, Taxi, Shuttles or by plane to Tambor witch is close to us.

In Santa Teresa there is lots to do and distances can feel long if you don't have a vehicle. (Bohemia has 4×4 Quads that we can put at your disposition as well.) If you decide to rent a vehicle, make sure it is an SUV or at least has 4×4, we are in the jungle and most roads in the region are easier when you have the right sets of wheels.
Renting an SUV is one of the best solutions to get to Bohemia. However there are very few rental car offices in town, and we recommend that you go either with ALAMO or BUDGET if ever you need assistance once here.
And if you take the plane option, you can as well have a car waiting for you once you arrive in Tambor, Both Alamo and Budget offer this service.

They're the options of taking a Taxi, a Shuttle of do it by bus. All of these options we can help you organise it.

Now, If you come from SJO (San Jose) last Ferry in Puntarenas to Paquera leaves at 8 PM. So if you get to the airport after 4 PM, you might want to take it easy and rest in San Jose before you take the road the next morning, If its the case. Let us know we will arrange it for you. We have a few very nice hotels to suggest you.

---
Once you arrive at the Crossroad of Santa Teresa (Carmen Beach).
– Turn Right.
– Then Drive 3.5 KM.
– You will pass a Super Market on your right named Super La Hacienda, you still have 400m to do.
– You will also pass a few restaurants on your right; Chile Viola and Restaurant Nami.
– Its your second road on the right, after those restaurant (not the one before).
– You'll noticed that the road is steep and it is paved. – It isn't named yet. (We are working on it.)
(If you get to a road called Calle Jaguar, you went just a little too far)
– You go all the way up on Calle Bohemia another 400m.
– There is an entrance with two palm trees.
– Enter in and the Parking is ours.
– We will be here waiting for you.

Here is a comprehensive map that you can follow to make sure you are on the right path.
(Download it on your phone in case you lose Internet on the way)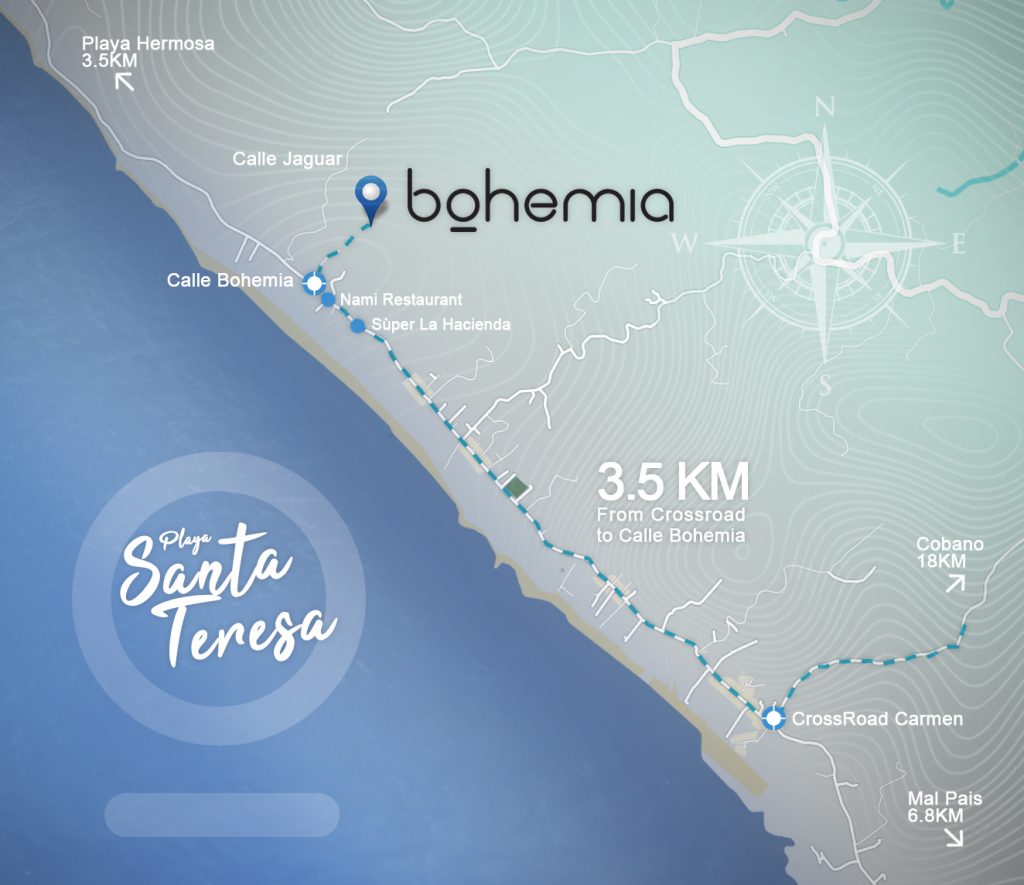 Note that you can contact us at anytime and if you need help finding your way, we will go meet you on the road to show you the way.
We are in the Jungle and our beautiful place is a hidden gem, first time getting here can be an adventure and it will be our pleasure to help you get here the easiest way.